About Me
Name: Lonnie Bruner
Location: Washington, DC, United States
I live in DC, sail the Chesapeake Bay, have a lovely wife who's a web designer, a young son, an unruly hound dog, and am interested in most everything in the world. Oh yea, and I love the smell of burning trash in the Third World. That just gets me going.
Latest
Best of
Archives
Blanketing opinions that I'll probably regret soon.
Monday, December 19, 2005
Best DON'T from Vice Magazine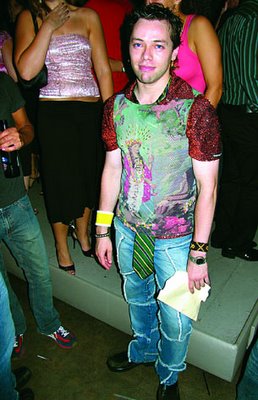 Hey Nepalese garage sale, are you a college girl's floor? You look like one of those $5 boxes at an EVERYTHING MUST GO sale if it was a gay loser dwarf instead of just a big box full of crap.
Vice now has
"DOs and DON'Ts dolls"
. I expect it to get worse and worse to the point where I won't be able to post a monthly best. Oh well. It was fun while it lasted.
Web Counters